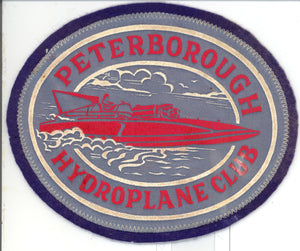 The 1970 Staudacher Miss TIMEX is privately owned by Randall Milligan and Wil Muncey. With the support of the Hydroplane and Raceboat Museum, CBF and friends the TIMEX will run again. She will be on display with your help during restoration at various race courses this summer. Accompanying the boat will be a mobile exhibit celebrating the TIMEX team and it's Legacy of Innovation. Your contribution towards the Miss TIMEX Booster Club supports the restoration and mobile exhibit.
Joining the Booster Club for the following great benefits and be part of the crew.
$25 per year gets you a quarterly electronic news letter.
$50 per year gets you the a collectable Miss TIMEX hat and quarterly news letter.
$100 per year or more level gets you a poster, a collectable Miss TIMEX hat, collectors button and a quarterly news letter. As well an invitation to Private Unveiling Party of the Miss TIMEX.
Product Reviews