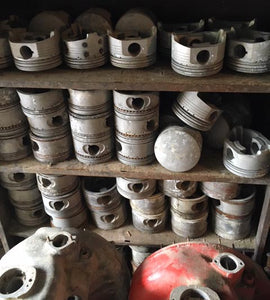 Normally would ask $2,200.00 for a set of 12 MT Pistons.
Will sell individually for $200.00 each
We have several configurations on hand.
Flat top, domed, modified flat top, shortened skirts and some have Teflon buttons or holes to allow for the same.
We have some rods but would need to be magna fluxed before use.